Pin It Now!
We are overwhelmed by you.
Thank you.
Because of you, my email inbox and Facebook PM box are full of so much right now. Full of possibilities. Full of opportunities. Full of options. Full of support and love and kind words of encouragement. Thank you. Thank you. Thank you.
Our spirits have been lifted, our hope renewed. A little bit of light is shining through
what was a pretty dark reality only a couple of days ago.
Thank you for those who offered to help, who offered to take Terry's resume, or who have suggested job openings at their companies. We are completely overwhelmed by the love. Thank you.
Although we realize that it's still not going to be an easy road ahead, as the reality is that even with options and help, it's an uphill climb to actually go from where we are right now to sitting in a nice cozy office desk and kissing Terry goodbye each morning as he heads off to work again. But we'll get there. We have hope now. That counts for something. And you? Thank you. That's all I can even begin to say.
So we'll pick up our pieces, as so many others have done before us, and keep moving forward. We'll rid our house of this wicked flu bug, pull up our boots, continue working on updating Terry's resume and getting it sent out to those who offered, and work towards our future...whatever that might be now.
I sat down last night, exhausted from the wearing off of this illness and the many sleepless nights this week and had a moment of clarity as I decided to write down all of the things that I'm grateful for. I decided to do it since I knew I had to switch my brain from sorrow to happiness, quickly. Keeping things in perspective for me always brings me back to the reality that life is still so so good.
Here is what I came up with...
I am grateful for:
1) Having a washing machine and dryer in my basement.
After doing 6 loads of laundry the other day trying to rid our house of this flu bug, I really sat back and appreciated the fact that
man
are we ever lucky to have our own laundry facilities in our home. There are so many people who have to leave their home to do laundry (who I have so much respect for, especially after yesterday's laundry day)...I realized that I literally would have had to be at the laundry mat all day long, with 2 small kids, in order to clean what needed to be cleaned.
P.S. If anyone who needs to leave their home to do laundry ever has a ton of clothes to wash and is facing the reality of sitting at the laundry mat all day, please call me and I'll come over and take it to my house to do. I'm absolutely serious.
2) Having Terry home with us.
Obviously I'd rather the circumstances of him being home with us be different. But I love having him here. And so does Mya. There have been a lot of daddy cuddles happening throughout the day, and I have no idea how we would have gotten through this week with all of us being so sick without him being here to help take care of us. Thanks my love.
3) Chinese New Year.
We're learning a lot as we go about the Chinese culture...a lot from Jeff, a little from Google.
But I love new traditions of celebrating Chinese New Year together...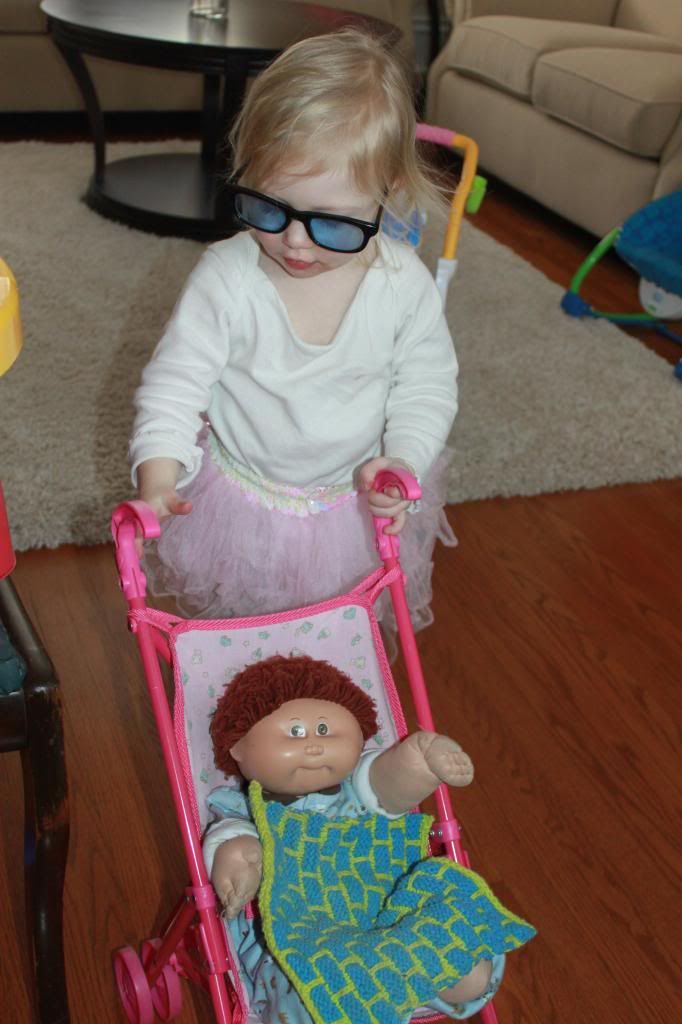 ...eating delicious Chinese food (made by Jeff and Mom)
...handing out red envelopes (some full of small amounts of money--as traditionally done...and some full of treats for the kids..don't know if that's traditionally done or not...I'll Google it tonight).
They'll appreciate the coins when they're older, but they appreciate the chocolate right now.
So with decorations put up (along with a lesson from the Chinese man at the dollar store about what the signs meant) and delicious food on the table, we celebrated...and taught our little Oliver a bit more about his culture, as we are all learning along side him as well.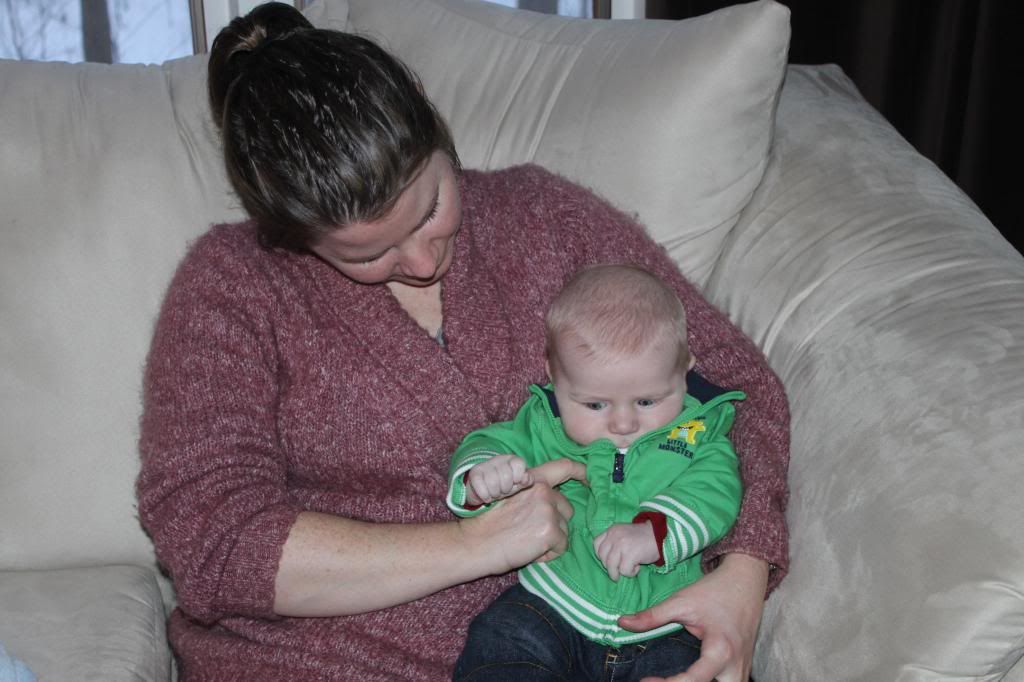 Oh to have a drink again. With pregnancies close together and breastfeeding my babies I realized the other day that I haven't touched a drop of alcohol in years. YEARS. I kinda miss it.
4) Oliver and Mya's love for each other.
Anyone else trying to wipe little Oliver's face isn't always freely welcomed. But if Mya does it? No problem. It really is just the cutest thing ever. She's gonna be a good mama one day.
5) Valentine's Day, even when sick.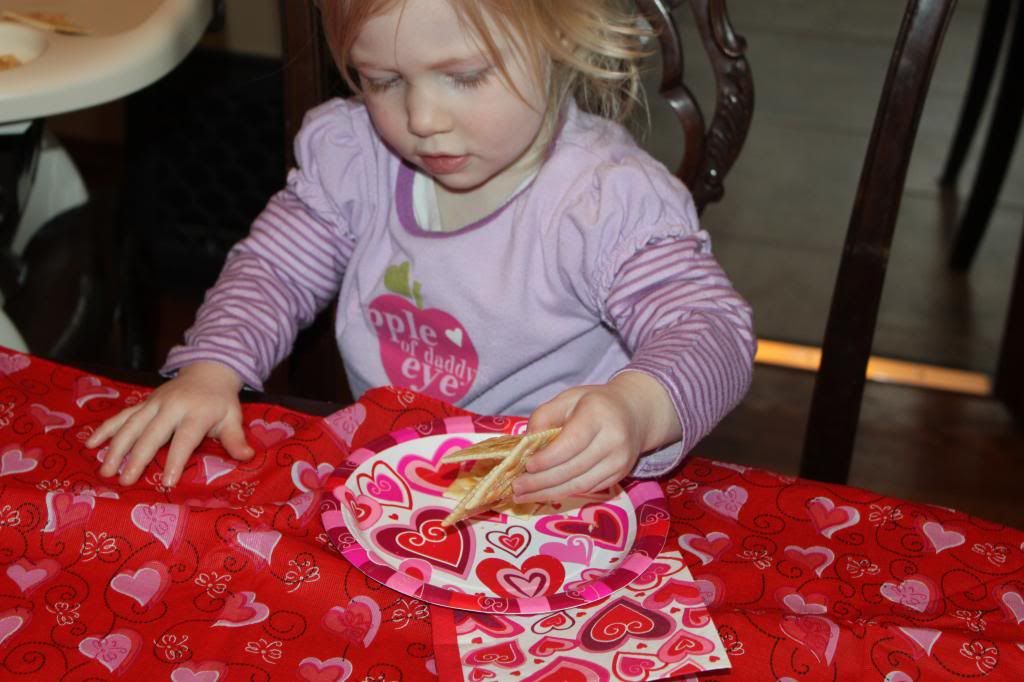 With a sick mama and sick 2yr old, Valentine's Day wasn't exactly as exciting as I traditionally like to make it. But I pulled out the heart covered table cloth, plates and napkins for her to eat her saltine crackers off of...and made her food into heart shapes...even if it was just toast.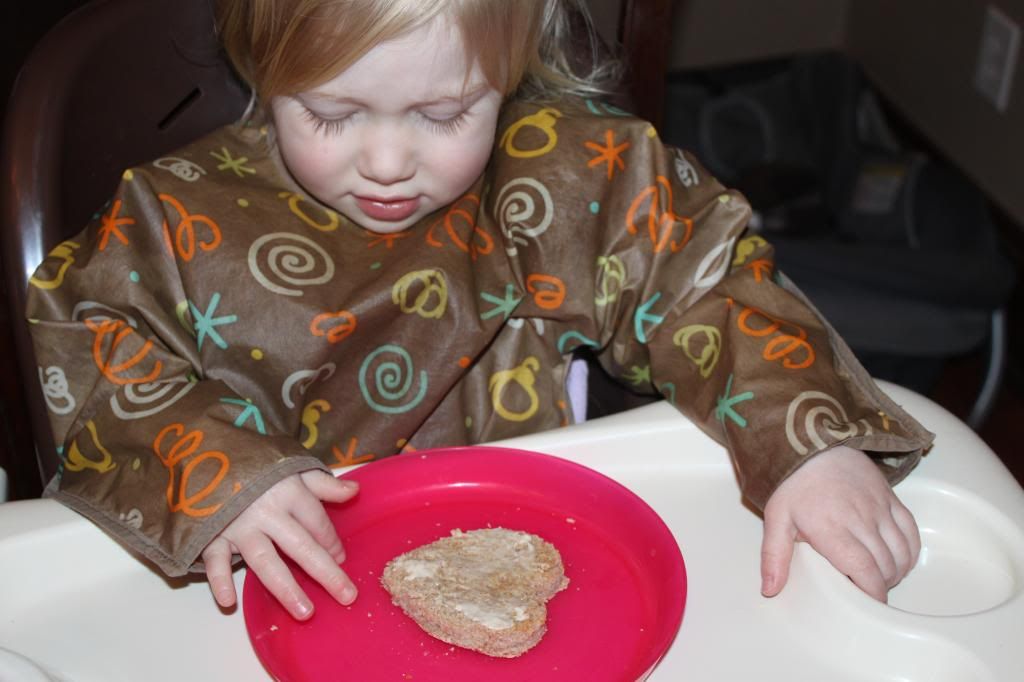 **Oh how I never appreciated the fact that full shirt bibs were once only used in this house for food splatter. This week?..the flu bug attacked them randomly at any meal of the day. Oh the joys. Sigh.
Poor little thing. She was thrilled though regardless, especially loving the table cloth. One day she'll remember that her parents
tried
. That's what really matters. She'll know that even though it wasn't as exciting and full of all of the treats and excitement that I would have liked for it to be, she'll remember her sick food cut into heart shapes and how her mama still tried to make that day a little more special than the day before.
6) Carter slept for 10hrs straight the night that Mya and I were up being sick all night long.
That's a pretty happy little pre-sickness face...life all of a sudden feels much better when you look at something like that each day.
Can you believe it??? He's never in his life slept 10hrs straight...but he did that night. Slept right through all of the crazy chaos of the night and woke up only after Mya and I finally settled. I don't think that was any coincidence.
****
Reading over this list already makes me feel so much better. We might have had a punch to the gut this past week with Terry's job loss and that wicked flu bug, but if we look closely enough there are still so many other great things going on. That's what we'll focus on around here from now on, all the good...cause if you look really hard, the good will always outweigh the bad.